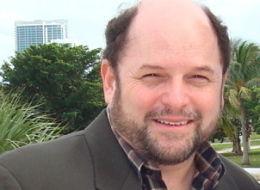 Great to have Jason Alexander supporting Obama and doing it in a clever and witty way
Loved this:
As for the bit about Obama being Muslim, well, Alexander noted that those rumors were spread on the Internet, and to adhere to that standard of truth would also mean you could say the Holocaust is a myth.
"Are you prepared to admit the Holocaust never happened?" he asked. "I didn't think so."
He used humor while bringing up a great point.
VOTE TODAY - WE ARE
About Barack Obama
Read the Article at HuffingtonPost